On Thursday 1st March, many children and staff bravely battled their way through the adverse weather conditions dressed as a character from a book!

Can you guess the books we're from?
Poppy Selling at Sainsburys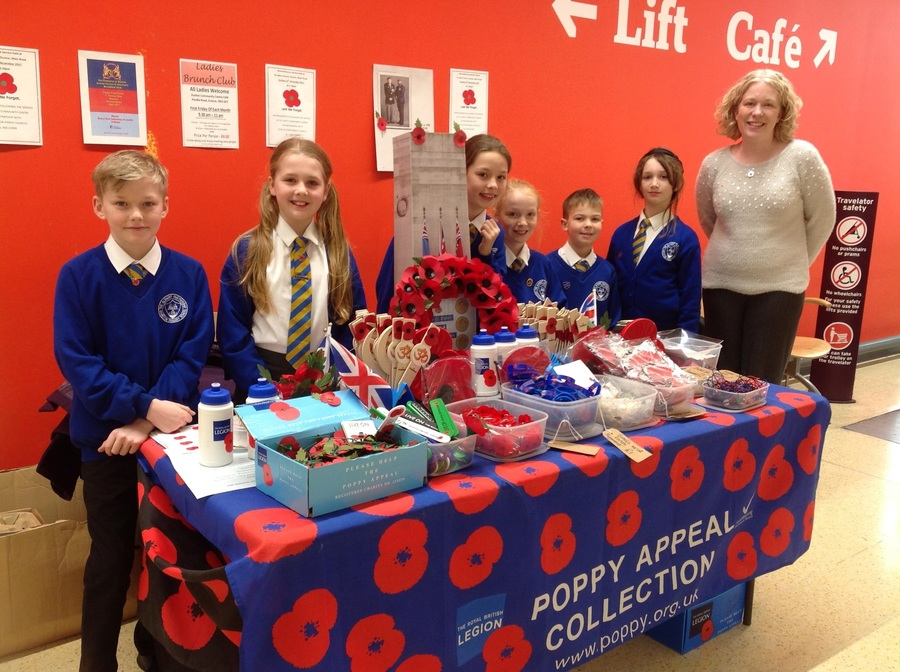 On the 8th November our School Council representatives went to Sainsbury's to sell poppies in readiness for Remembrance Sunday. The children smiled for the full hour that they were there and collected lots of money. Thank you to all that were involved.
As part of our PSHE curriculum, Sergeant Neal came in to talk to Class 1 and 2. Class 2 had fun recreating a crime scene, while Class 1 loved trying on various items of Police uniform.
As part of our 'Squires and Spires' topic on Northampton, Class 2 enjoyed a visit from Church's Shoes. They learned about the history of shoe making in Northampton and how a shoe is handmade. They also got to handle some very unusual skins that are used to make shoes, including shark, salmon, ostrich, stingray, crocodile and kangaroo.
Our first ever VIP assembly was held recently which celebrated the various achievements of 8 of our amazing children. Each child enjoyed a 'red carpet' experience and received a VIP badge and certificate.
We recently held a Macmillan Coffee Morning at the Harlestone Village Institute. Parents, grandparents and villagers came along and helped us to raise a whopping £279.31! What a fantastic effort from everybody.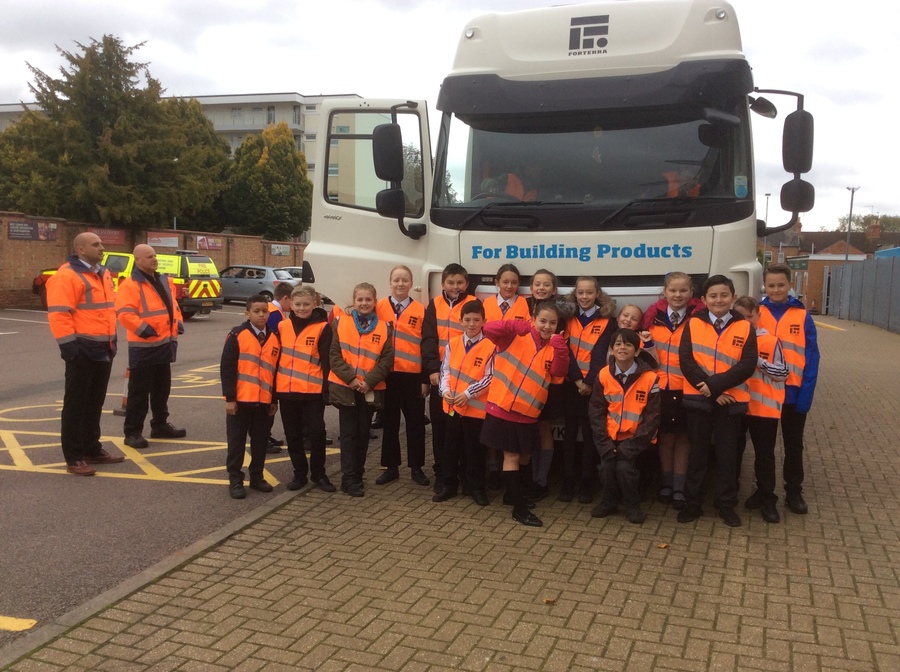 Our Year 6's recently attended a Young Citizen Scheme event at Northampton Saints Rugby Ground. They attended various workshops including how to deal with a 999 call, Fire Safety awareness, Online Safety and Solve It Drug awareness. There was also a Road Safety workshop where the children were able to experience the inside of an HGV Cab!